Keynote Speakers
---
François Taddeis - Lou Oberndorf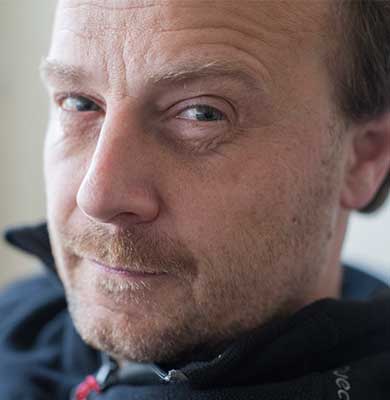 François Taddei is the Director of the CRI (Center for Research and Interdiscpilinarity) in Paris, which offers dedicated facilities hosting visiting professors, a wide choice of courses and several student discussion clubs.
CRI's main role is to promote new pedagogis to help creative students take initiatives and develop their research projects, with the help of mentors, research institutions, private companies and foundations, such as the Bettencourt Foundation, which has supported many student-created activities. These activities range from the first French synthetic biology team (for the MIT-sponsored iGEM Competition) to the Paris-Montagne science festival and the Science Academie, an outreach program that allows high school students from deprived neighbourhoods to discover the creativity of science.
Francois Taddei also heads the Evolutionary Systems Biology team at a unity of the French National Institute of Health & Medical Research (INSERM) in Paris-Descartes University's Medical School. His work has produced many publications in general-interest scientific journals, and has been recognized by several awards. Francois Taddei participates in various working groups on the future of research and education (France 2025, OECD report, etc).
Vinay Nadkarni MD, MS FCCM, FAAP, FAHA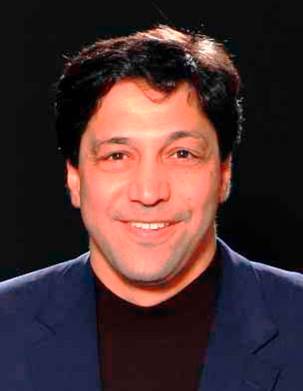 Vinay Nadkarni is a Professor and Endowed Chair at the Children's Hospital of Philadelphia, Departments of Anesthesia, Critical Care and Pediatrics, University of Pennsylvania Perelman School of Medicine. He serves as chair of the International Liaison Committee on Resuscitation (ILCOR, 2007-2016) and was chairman of the AHA Emergency Cardiovascular Care Committee (2006-2010). Dr. Nadkarni has authored more than 350 peer-reviewed manuscripts and 35 book chapters related to the practice of critical care and resuscitation science.
He currently helps to lead several collaborative multi-center NIH research grants, including the 39-site study of goal-directed glycemic control in Heart and Lung Failure (HALF-PINT) and the NIH/PECARN study of goal-directed therapeutic hypothermia after pediatric cardiac arrest (THAPCA).
He was the founding Pediatric member of the American Heart Association's National Registry of CPR (Get with the Guidelines-Resuscitation) in over 350 hospitals nationwide, the AHRQ funded National Emergency Airway Registry for Children (NEAR4KIDS) across 28 hospitals in the USA, and served on the board of directors of the World Federation of Pediatric Intensive and Critical Care Societies.
He has extensive experience in computerized manikin simulation-based methodology, and serves as the founding, senior chair and mentor for the 106 site International Network for Simulation-Based Pediatric Innovation, Research and Education (INSPIRE) investigators.
He, with collaborative partners including the American Heart Association, Zoll Foundation and Laerdal Foundation, has assembled robust clinical, laboratory, and simulation-based resuscitation "learning laboratories" that include "live-capture" of resuscitation events to inform practice and help pioneer "next generation" resuscitation care.
Over the course of his career, he has mentored over 100 postdoctoral fellows and physician-scientists, culminating in recognition by the CHOP 2011 Outstanding Mentor Award, the American Heart Association's 2012 Ron Haddock International Impact Award, the R-Baby Foundation 2013 Pioneer Award, and the AAP 2014 critical care Lifetime Distinguished Career Award, and the International Liaison Committee on Resuscitation (ILCOR) 2015 Giant's award.